Post by Shepherdess on Aug 17, 2018 22:26:57 GMT -7



So first, I want to introduce Chief! He is a 2nd gen ½ scottie and ½ dachshund. On my pets' first day, I like to get to know them without overwhelming them too much. I mainly test their temperament to discover more about who they are!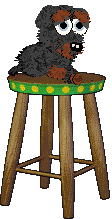 He looked pretty worried and whined on the table, but jumped off after about 15 seconds. I was proud of how long he stayed on!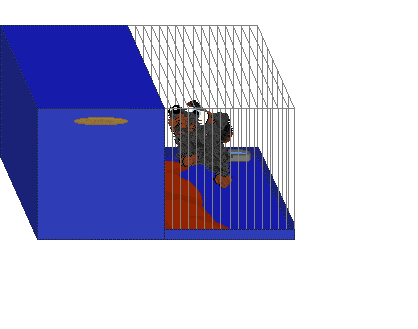 Well, he's definitely going to need more crate training! He wanted to get out and play so badly, he kept jumping up and down!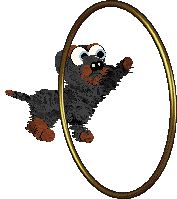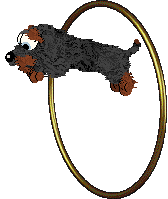 I took out the hoop for him and while he was nervous at first, his confidence grew and he batted it out of my hand. Come on silly, I wanted you to jump through it! -sigh- After a while he finally got the idea and did a great job of jumping through.

He really did great for his first trick training – he got a "down" trick on the 4th try! He had a few attempts too before then, he really tried! DERP. And looked adorable in the process.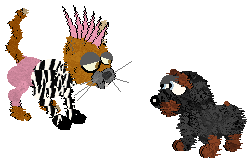 Next I wanted to see how he reacts to cats, especially Nut. They were very nice towards each other at the beginning, but ignored each other afterwards. He actually picked her up and started carrying her around (what the heck?! I've actually never seen this happen in the game) and she slept the whole time! It was pretty weird – they have an interesting dynamic!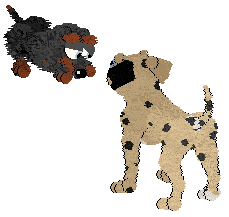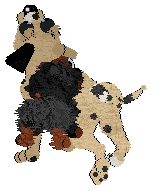 Chief also got along great with Orion. He even started licking him! They then both fell asleep together – it was super cute. I can tell those two will be great friends. He was a great little father figure for him.
---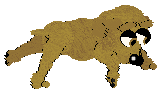 Now to introduce Bentley! He's a 3rd gen ¾ Labrador and ¼ Poodle.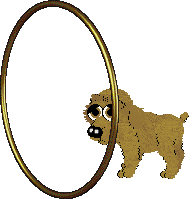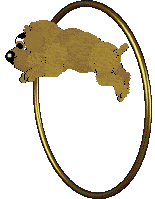 He was worried about the hoop at first, but after a few seconds he jumped through it like he had done so a million times before! He's so confident.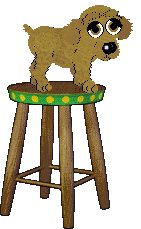 He looked pretty confused about why I put him on the stool, but he didn't seem scared. He seemed pretty bored of it and jumped off after 10 seconds.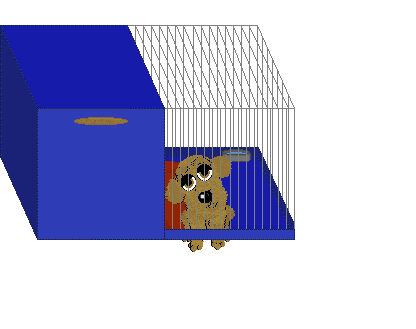 He seemed pretty anxious in the crate and really wanted me to let him out. He was bursting with energy! Finally he laid down to relax.
I can already tell he LOVES treats, hopefully that will come in handy for his trick training! His eyes got so wide when he saw his first treat, he snatched it out of my hand! We'll have to work on his food manners. Like Chief, he also got his "down" trick on the 4th try! I'm so impressed by both of their trick skills.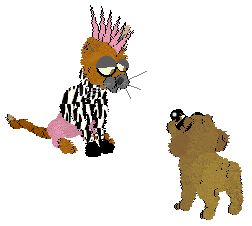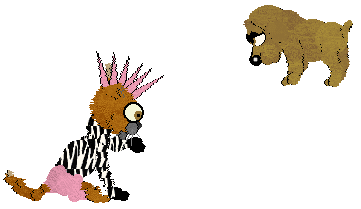 Bentley and Nut's interaction went very well too. After they introduced themselves, Nut did her own thing and Bentley watched her very intently. It seemed like he wanted to play but was too shy (or maybe too smart!) to interrupt her to ask.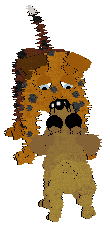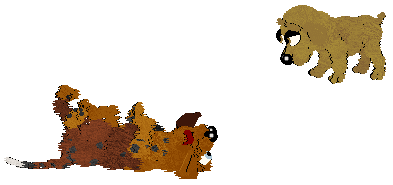 Bentley also got to meet Banjo! It seems like Bentley is very reserved at first when meeting new dogs, but once he does he is very friendly. He thought it was pretty funny when Banjo was rolling around on his back! Later they started howling together [what's up with Bent's eyes in that pic lol], then Bentley copied whatever Banjo did. Banjo sat, Bentley sat. Banjo itched himself, Bentley itched himself. Banjo yawned, Bentley yawned. It was adorable!
Look soon for more updates on these two. I think for my second day with them, I will introduce them to each other and give them an opportunity to play with more toys. Thanks for reading so far!