Post by Batspam on Jul 18, 2019 20:05:07 GMT -5
Getting to know all about you...
Whoo! Brushing off the cobwebs here. It's been so long since I made a show-off. But I've come across some puppies recently that I love to bits and wanted to naturally raise. I'm sorry if this gets very long. I'll do my best to keep other updates short.


(Starting at 15 on the brainsliders)
Atwood was bred by me (Her father is Daddy, who I never shut-up about) and Orwell was bred by @bec!
Goals for Day 1:
- Get to know the puppies individually.
- Pick a favorite collar.
- Have them meet for the first time!
He was a FM purchase. I'm usually way more into catz than I am into dogz, but Orwell had me enamored from the start. When I brought him out to play on day 1 a few things became immediately apparent. 1.) He's a big baby and loves attention, despite some extreme camera shyness (it's such a pain to snap pics of him) 2.) he's tremendously klutzy, like impressively so 3.) he is a bit of a fraidy-cat.
He's a lovely puppy, but not very confident.



When it came to choosing a favorite toy we had some strong 'no's.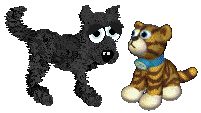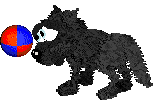 A promising turn-around with the bone.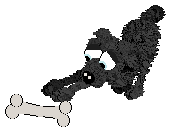 But when Orwell laid his eye's on the cotton stuffie, that was IT. He barely let go of it for as long as it was out. Like a little kid clutching his blanket. He was a big sweetie at one point though and dropped the stuffie at my hand. <3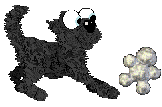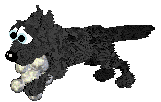 Now that he had a chance to settle in, it was feeding time. Orwell immediately zoomed in on the blue bowl and ignored all other options. Lol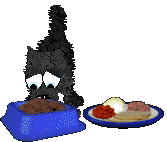 Now off to get cleaned and dressed! He was cautious, as usual, and gave me a profoundly betrayed look when I booted him into the tub. Once we got to drying and brushing he warmed up to the whole situation.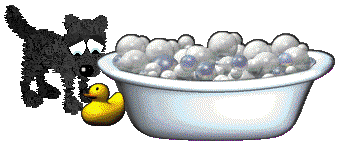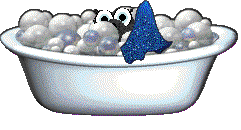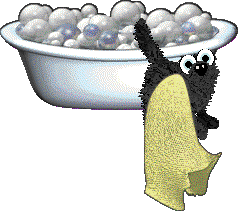 One thing that I was learning about Orwell; when he liked something, he LOVED it. This pup doesn't half-do affection. Example: his reaction to trying on collars and finding the one he likes best.



.vs.


Orwell was ready to meet Atwood. Let's go and get to know her too.
I bred this gal and was instantly head over heels. Look at her. Criminally cute. Upon spending more time with her I found out that she isn't just cute. She's a massive showboat, confident and as rambunctious as they come. It took her two seconds to find her favorite toy. At first, it seemed like she and Orwell would have nothing in common. But, as it turns out, she's just as graceful as her would-be companion.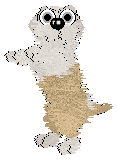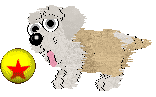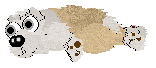 Her only moment of hesitation came from having to pick what food she wanted. After a little bit of hemming and hawing, the leftovers came out on top.


At
bath time
, she went right back to her heedless self. She jumped into the bathtub without needing me to put her in. She's fearless!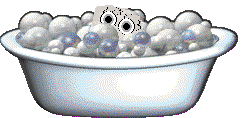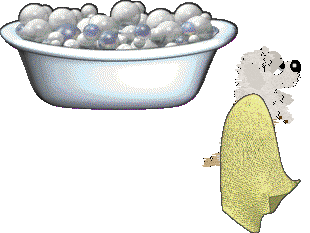 She loved getting dressed up and was adoring all of the colors to choose from. But the winner was obvious…




I was loving her personality, but I was starting to get a little worried that she wouldn't like Orwell or that he might feel overwhelmed by her. It would be awful if they didn't get along.
The moment of truth came and...they didn't even notice each other at first lol. They just milled around for a bit before…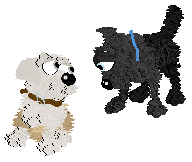 It was a HUGE relief. They loved each other immediately. I've seen petz take to one another quickly but these two were on another level. Roughhousing immediately, sharing toyz, and waggling butts all around. I let them out into the backyard to run around and watch them interact. This is a very proud mama moment for me. Especially when it came to Orwell. I feel like he's so much more self-assured when he has a friend around. He had a mischievous streak he saved just for Atwood.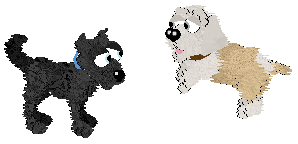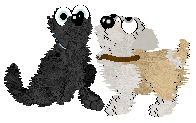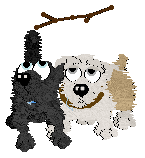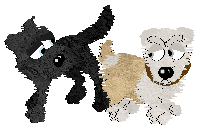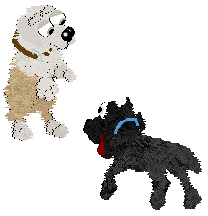 As playtime petered out, I got the kids to tuck into some food. After all of that playing, they needed it!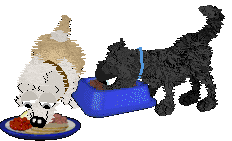 I think they wanted to play more but they were wiped from all the running around. Soon after dinner, they both passed out just short of their pillows. I helped them to bed and they slept soundly. Day 1 was a huge success.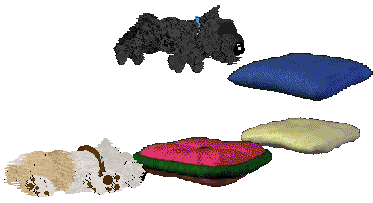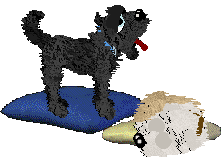 Stay tuned for day 2: Gardening & Training